Radiant Books publishes Book 12 of The Teaching of the Heart series, inviting readers to unfold the petals of the Divine Flame within their hearts.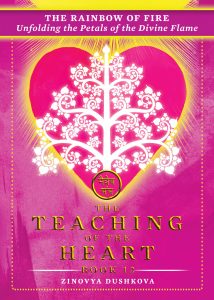 The Rainbow of Fire: Unfolding the Petals of the Divine Flame ends the trilogy within The Teaching of the Heart series that serves the purpose of the present Solar System through pouring forth the currents of Love-Wisdom.
Under the influence of Cosmic Fire and renewed rays of numerous stars, the seven centres of consciousness of the Earth, as well of all prepared people, are awakening to their new and transformed state, thereby composing glowing Rainbows of Fire on the Subtle Plane.
In Book 12, this long-awaited transfiguration of the world through the Flame of Love underlies the heartfelt conversation between the Lord of Love and Compassion and His Beloved. As before, the splendid interweaving of poetry and prose conceals profound mysteries, which are now revealed to all open hearts.